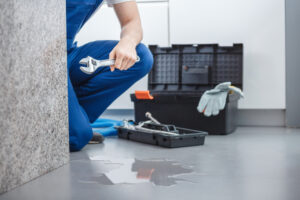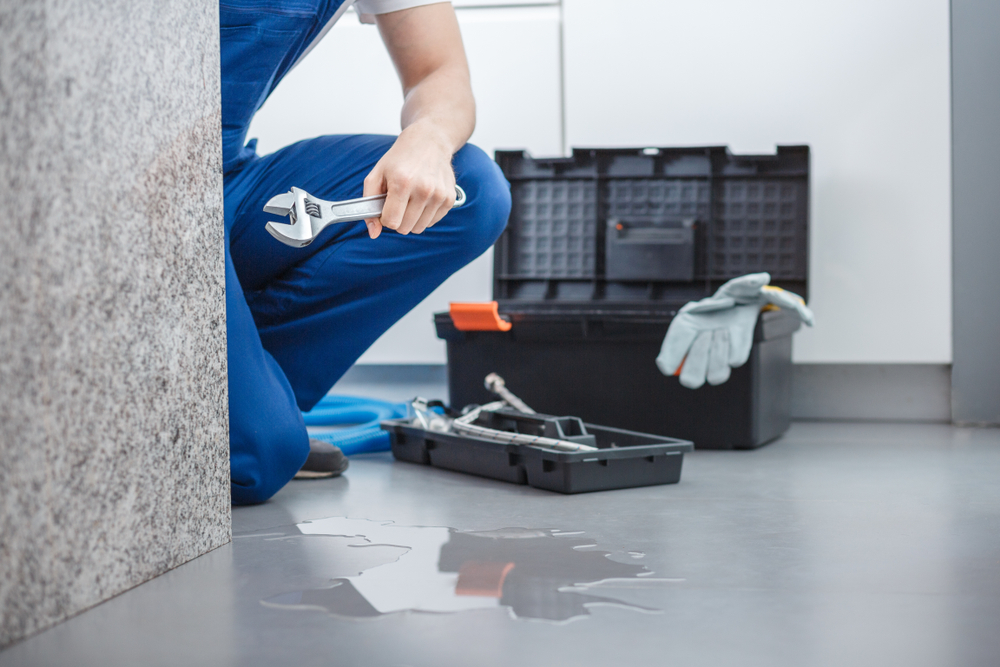 Santa Ana residents and business owners alike can benefit from pipe lining services provided by Rooter John. You can rely on our team of experts to get the job done right the first time, every time, thanks to our trenchless pipe lining services. You can count on Rooter John to make the repairs necessary to keep your home functioning properly without causing any damage to the landscaping around the property. Your plumbing system will be restored to a like-new state without the need for expensive pipe replacement or emergency plumbing repairs. Scheduling routine plumbing maintenance is a good approach to find out if your system requires pipe lining services. Rooter John in Santa Ana uses pipe lining instead of traditional methods like digging up and ruining your yard, driveway, or floor in order to fix your system.
Consider the advantages of our trenchless approach before you choose a solution that may leave you with a large landscaping expense and a ruined grass.
As a result of a variety of problems, pipeline specialists prefer to use Cure-in-Place-Pipeline (or CIPP) repairs. Because the pipe lining solution just takes a few hours to install, your family won't be inconvenienced by any substantial downtime. Technicians will insert an in-depth sewer camera into one of the two access holes that were excavated in order to carry out repairs. Using a secondary camera examination, Rooter John may verify that the project was done correctly by determining exactly where the damage has occurred, keeping tabs on the pipe lining process. The CIPP technique is built to preserve as much of the original pipe's diameter as possible. As a result, the experts must clean the pipes thoroughly before the operation can begin. Plumbers from Rooter John employ hydro jetting to get rid of any accumulation or invasive tree roots in pipes. The pipes will be clean in just a few minutes thanks to the strong water pressure employed by the eco-friendly cleaning process. Work on lining the pipes can now get underway. Our personnel will make a small access hole near the damaged pipe to complete the CIPP procedure. The epoxy glue is applied to a liner before it is pushed through the pipe. Expanding the liner with either water or air forces the resin into the pipe's inner walls, where it can do its job of cleaning the pipe. When the liner is removed, the original pipe is restored to a like-new state with a new lining that has been applied. The entire pipe lining operation is completed in a matter of hours. The integrity of the afflicted pipe has been restored, and your plumbing system has returned to normal.
Even the most robust pipe materials naturally corrode with time and repeated use. Corrosion in the pipe can lead to leaks or bursts in the future. Damage to the foundation of your home or yard can occur if the leaking water and sewage is not taken care of immediately. Long-lasting pipelining for optimal operation. Our professionals may use the trenchless pipe lining approach to make the repairs that will save you money each month and increase the life of your system without ruining your grass or taking days to complete the service. In order to keep your family safe and healthy, it is imperative that your plumbing system be repaired by experts in trenchless pipe lining. Accuracy is key when it comes to CIPP lining. Trenchless construction eliminates the risk of further plumbing damage. Prior to and following the repair, the camera inspection was done.
This might be a messy process when it comes to sewer line repairs and replacements. In order to reach the pipes, you'd have to dig a trench from your house to the curb using normal dig methods, which would cost a lot of money to correct and restore your landscaping. As for trees, they'll have to be cut down and removed if they're obstructing your way. In the same way, anything positioned directly above an underground pipe is at risk of collapsing under its weight. Trenchless pipe relining, as opposed to digging up old sewer pipes, has become the preferred method of rehabilitation. Clay, concrete, iron, or Orangeburg sewer pipelines may already be collapsing. Each of these pipe materials has drawbacks, and they will all fail eventually. Pipe relining is not an option for every sewer line, although it is for many. Overall, trenchless pipe relining is a viable choice for homeowners who want to repair their sewer lines without digging up their yard. Using the trenchless method will save time and money in the long run, as well as a lot of aggravation.