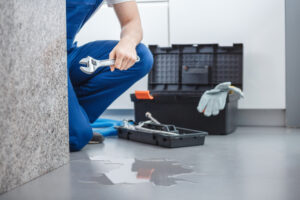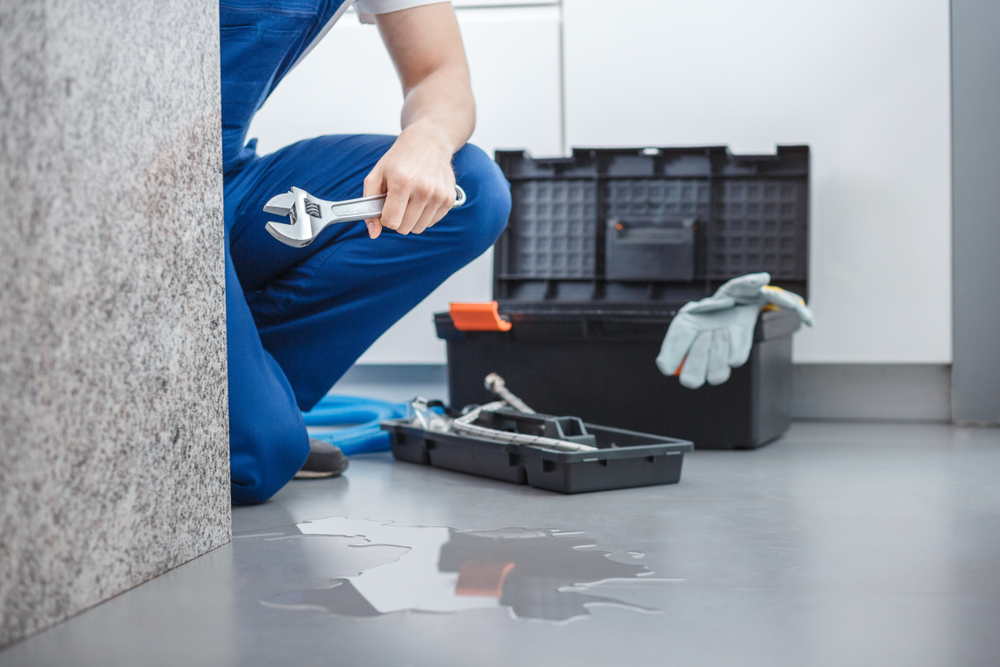 It's possible to repair sewer pipes without having to demolish large sections of the building's foundation, floor, or wall to expose the pipes. To avoid trench excavation, trenchless pipe repair structurally restores an existing pipe internally, rather than using the failed or degraded pipe as host for a conventional pipe repair and subsequent restoration of impacted surfaces (floors, walls, foundation, cabinetry, etc.). Without a doubt, the definition of the term "trenchless" is "without trenches." Think about digging a long, straight path right through the foundation of your building. Traditional pipe repair methods have been around since the early 1900s and continue to be practiced to this day, but they put the foundation of your building at risk. In addition, extensive post-plumbing repair work is required to ensure the building is safe. Because of trenchless technology, there is no longer a need for this additional risk or expense.
Small access points and existing plumbing cleanouts are used for trenchless repair in Orange County, CA. For the most part, inspections and repairs can be carried out using either a rooftop vent stack or the toilet lines (during which the toilet is removed and then installed again). Your property will be impacted as little as possible with trenchless. Afterwards, a high-tech, flexible, epoxy-saturated tube (liner) is installed directly into your existing drainage pipes after thorough inspection and hydro or mechanical cleaning. During the curing process, the epoxy hardens and forms a new structural line within the old pipe. Unlike the original pipe, this one is completely sealed and free of any of the issues it had. However, it doesn't really matter if the old pipes were deteriorated due to age or root intrusion. In most cases, trenchless pipe repair can be used if a substantial portion of the original pipe is still intact. Liner (tube) flexibility allows it to fit through most common bends, plumbing connections, and even diameter changes. After hardening, the liner is completely sealed and solid, preventing the old issues from resurfacing and creating a new, structural surface. Robotic equipment is used to reopen branch lines after the new pipe lining is installed. The operator can see inside the sewer lines through a live camera and control the robot remotely from a robot technician. In order to ensure that the drainage system is functioning properly, the reinstatement openings were installed.
Conventional methods of sewer repair in California are often quite invasive. There is a good chance that you've heard of them. Aside from the inconvenience of rerouting traffic and the cost of putting everything back together after the excavation is complete, they often require heavy-duty excavation equipment, large ditches and piles of dirt in your home or building. As we mentioned earlier, conventional sewer replacement projects typically take much longer to complete. Make no mistake about it: We're not trying to mislead you. The tried-and-true methods of the past can't be beaten. They are effective and efficient. However, thanks to trenchless methods, some of the work can now be completed more quickly and without the inconvenience. Trenchless sewer repair is also more cost-effective in the long run.
To get the same repair done in a single day using conventional methods could take several days or even weeks. Using trenchless methods to repair a sewer may initially appear to be more expensive than traditional methods, but the cost of replacing damaged property should be considered. Remember that traditional sewer-repair methods can be quite intrusive. Putting everything back together will cost you money after the work is done. In some cases, the additional costs could be in the tens or hundreds of thousands of dollars. Because sewer pipes are buried and difficult to access, most repairs necessitate some property damage. Trenchless repair, on the other hand, minimizes this.
Isn't a threat to your home – Traditional methods may entail digging up floors and tearing down walls, depending on the location of the damaged pipe. This kind of damage could cost a lot of money to fix. Many jobs can be completed using trenchless methods by digging only a few small pits outside, enough to reach the pipe. Trenchless sewer repair is just as effective as traditional methods in terms of results. You may wonder why it's not used in all cases, and the answer is that it doesn't work in every situation. Trenchless sewer repair is a long-term solution, not a band-aid. As an example, the HDPE replacement pipes used in pipe bursting have expected life spans of 50 to 100 years.
Instead of digging a trench, the existing pipe is broken and expanded, and new high-density polyethylene (HDPE) pipes are installed in its place. This is done by inserting a "bursting head" or "bullet" into the old pipe and pulling it out. During the dragging and laying of the new pipe behind it, the head fractures the existing pipe. Using a slip lining technique, an epoxy liner can be installed into an existing sewer lateral without the need for trenching. To put it another way, a "pipe within a pipe" is created in this manner. The technical term for slip lining is "cured in place," also known as "CIPP." Heating the liner causes it to expand and harden, making it a permanent part of the pipe.